Transcreation… the new word marketers can expect to hear a lot.
---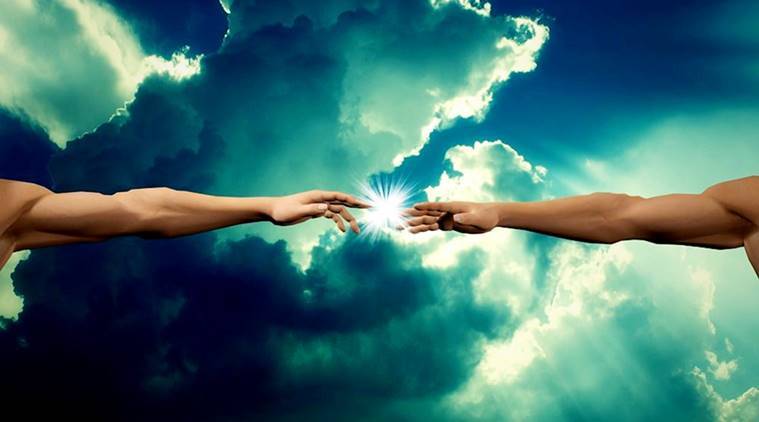 As a brand manager or a marketing manager, you have probably come across the term "transcreation" and you may have a rough idea what it's all about. This might help clarify if and how it could help your brand to create fantastic multilingual content, and clear up some of the fluff around it.
Firstly, let's make sure we're talking about the same thing. As a brand manager, I'm talking about content that actually matters. Your landing pages, your white papers, the top quality persuasive content on your website that you invested work, time and money into getting just right. I believe that for an international brand manager, that means at least 2 key things:
Firstly, every bit of content you create must support and edify your brand. Secondly, your brand content, regardless of what language it is in, needs to succeed. Obviously the measure of the success of a piece of content will vary. It might be newsletter signups, clicks, shares, purchases, downloads or even an enquiry… but the point is, whatever the English text does, the translations should do it just as well. So, with our two goals in mind, the question here is, does transcreation offer a better, safer or easier path to achieving them?
To make it all make sense, I think it's important to mention localisation first.
What's localisation then?
In short, I believe localisation is a term that has largely lost its meaning. Back in the dark ages of the translation industry when I was just getting started, the term translation was pretty much all there was. And there were people doing an excellent, thorough job… and there were others who weren't. Those that were doing things properly were already systematically taking into account the precise target audience for their texts, the purpose and emotional response that a text should elicit, along with all the other nuances of culture, currency, geography etc that great translation needs. They were doing these things because they understood the purpose of marketing texts, and recognised the need to completely reconsider the output content in its own right, in the eyes of its audience and the purpose of the content, and not to simply judge their success by whether they've produced an accurate and acceptable foreign rendering of the text.
Or, if you want to be a bit more charitable, let's just remember how different brand content is to almost anything else translation companies work on. When you've spent the rest of your days translating marriage certificates for solicitors firms, product instruction manuals or HR documents, it's not too surprising that the different priorities needed to handle brand content might catch you out.
So, at some point, some clever person came up with the term localisation, presumably as a means of distancing themselves from those in the market that weren't bothering to do their job fully. So, it did genuinely represent a positive change, to improved quality and better adapted texts which really did offer a better brand impact and performance for brands. Localisation was meant to be the last word in finally getting it right – and creating great translated content for the most demanding of buyers (which is where I think marketers should see themselves).
But the term has been misappropriated and abused to a point that if you ask ten people what it really means, you'll get a surprising range of explanations. Try it. I'd love to hear your experience.
I'm sure I'm not the only language consultant who dies a little more inside every time he listens to talks by SEO gurus or website companies, who proudly pronounce "don't just translate… LOCALISE!". This is often met with a round of applause from a room of people who, like the speaker, don't seem to understand that they're really just saying, "Don't just translate… TRANSLATE PROPERLY!"
Today localisation is everywhere. It's even become L10N (yes, that's L, 10 letters, N) presumably because it's so overused by people who either have got bored of writing it, or aren't entirely sure how to spell it. Every translation company is, in the same breath, a localisation company. The two terms are used pretty interchangeably, and it's simply become the new name for the translation industry, despite offering absolutely no reassurance that the people you're working with are doing things properly.
Which brings us nicely to transcreation
So what's it all about?
Well, to start with, I'm a big fan of the idea.
In simple terms, transcreation isn't a conversion of words from one language to another, after the original version has been written. It's about creating each version of a piece of copy from scratch, at the same time, by native speakers.
For example, if you have created a beautifully worded piece of brand literature, then this will have been created with a strong brief, and a writer will have worked to your guidelines, taking into account your objectives and within the rules of your brand voice and values.
But, rather than then translate that from their finished work, the idea of transcreation is simply to carry out that same creative process in as many languages as you need right from the start i.e. each version is created in parallel, not sequentially as a result of translating the original version. This makes sense, when viewed at a distance.
A translation (or localisation) that works from an English version will have already led the translator down a particular path. It can be a block to creativity for them because, chances are, they would have conceived and written the piece in a very different way, a way that would have been informed from the onset by their innate understanding of their own language and culture. Not simply translating one set of English words into the closest relevant word in another language.
Biased thinking = biased translation
Even if you were to indulge your desire to chuck it all out and start again, seeing past the first English draft and undoing the influence it has had on you is very difficult. The original English piece will frame your thinking and the end result. Using it as a starting point may stop you conceiving ways to write something more relevant, representative and compelling in your own language and for your own culture.
That's why creating all the versions you need from scratch, simultaneously, is sometimes a great idea. It prevents translators from being forced, albeit subconsciously, into an inappropriate frame of thought. Instead, transcreation lets them create the piece fresh and free and results in something that will be perceived as being truly written for the audience in question. Not merely translated for them.
So, for example a campaign can be rolled out in multiple languages, almost simultaneously, by creating a really strong brief, and sharing it with creative experts in your target languages. Sounds great.
Get to the heart of the matter
Unlike the empty promise of localisation (as an industry) I fully get behind transcreation. Transcreation moves the creative effort as far down the chain as possible, into the target market and leans far more heavily on the creative individual, rather than the translator.
Companies failing to translate properly were doing so because of poor process. They weren't asking enough questions, they weren't thinking enough before getting to work and providing linguists with the right brief and support. With localisation the devil is in the details, and the issue was really one of process, and rigour. And to be honest… laziness, or insufficient experience. It isn't simply about using the wrong people.
The right focus
Transcreation however is a progress step that is focused on putting the right people at the heart of the creative process. And when it comes to languages, that's what it's all about. The right people. This is about recognising that creative ability and the 'art form' of using words is everything. It's not about language accuracy between a source text and a target text. It's about using creatively minded, talented people to practice their craft and produce something new and pure. Not just a poor facsimile of something else but written in their language. It has nothing to do with improving your translation technology, or using memories or some kind of better smarter system. It recognises the fact that you can have the best translation tools in the world, but they will never perform in the wrong hands.
Cutting corners and getting caught out
However, and there is a MASSIVE however, there's a massive caveat to all of this enthusiasm.
Firstly, it's completely possible to transcreate, and still cut all the same corners. You just tell your translator not to pay any attention to the English, and give them a thin brief to rewrite their output freely, and you've got a form of transcreation. A rubbish form that totally misses the point – but a transcreation, nonetheless.
That's not progress, and that's not what it's all about. But it's what's going to happen… in exactly the same way as localisation, a bandwagon will quickly be formed, everyone will be transcreation experts and it won't be long until SEO speakers are telling rooms of small business owners "don't just translate… transCREATE!!!!" to raucous cheers, no doubt.
Buy from a specialist
The number of transcreation agencies popping up with bright sparkly websites will explode. The real ones will essentially be marketing agencies, leaving their whole translation legacy behind. (If you're genuinely creating content in new languages, what is the point of the trans- prefix?) At the same time, the word transcreation will simply be added to the websites and offering of every other translation or localisation company in the land.
Some will be fantastic, true examples of the craft of native language creative writing – and others will simply be all the old dogs, desperately trying to keep up with the new trick. Still hindered by the same endemic lack of thoroughness in their process and the same ignorance of what it takes to produce good brand marketing, we will quickly find once again that the term transcreation becomes meaningless and guarantees nothing.
So, while I feel the idea of transcreation is a great step for the industry, as a brand buyer, it's not a sound assumption that just because the service you're buying is called transcreation, it's actually any different, or any better. You still face exactly the same obligation to check for yourself, and take every possible step you can to ensure that the content you're given actually gets results.
Start right to succeed
As a starter for 10, proper transcreation should begin with a VERY thorough brief (as should any good marketing localisation process). Every bit as thorough and you would expect if you were briefing your marketing agency. Look to specialists in brand marketing content – not generalist agencies offering a huge range of services, or serving a wide range of market segments.
Secondly, you should demand complete transparency around who is writing your content, how they are doing it, and what the quality assurance process looks like. Always look for a collaborative process between different parties, rather than a linear one where a document is simply passed between linguists or creatives. Regardless of how many people it goes to, that kind of process always ends with the subjective opinion of one person. Ideally, it should be finalised by a shared decision making process.
It's not about cost-saving, it's about content you can be proud of
Lastly – don't expect transcreation to save you money. The work of a skilled and experienced copywriter should be valued every bit as highly, and probably even more highly than that of a translator. If you're being drawn or pushed towards transcreation for the purposes of reducing budgets then you should certainly be questioning whether or not you're really getting the good stuff.
Transcreation can absolutely help your brand, and yes, I'm excited about it – but don't buy it just because it's called transcreation. Buy it because you know how important it is for your brand to be perceived in the right way by each and every audience you need to reach. And reading something that's been conceived and written from scratch by a native is far more likely to cut through and engage them.